Tag: wireless
by Tom on Jul.30, 2009, under DJ Product Reviews
The Finger Orchestra Is A New DJ Machine To Play With
If you love scrunching your fingers into a tight space and manipulating weird sounds for the world to hear, you'll love the Finger Orchestra – a new DJ Machine that guarantees carpal-tunnel syndrome – and a whole new following for the Working DJ.
This brilliant little device works off a 360 toggle mechanism via bluetooth wireless that will let you play the built-in sounds (basically '60s Space Movie sounds) or allow you to connect to your own library. This means you can get sounds out of your favorite effects that were never intended and can now be manipulated in ways never heard before.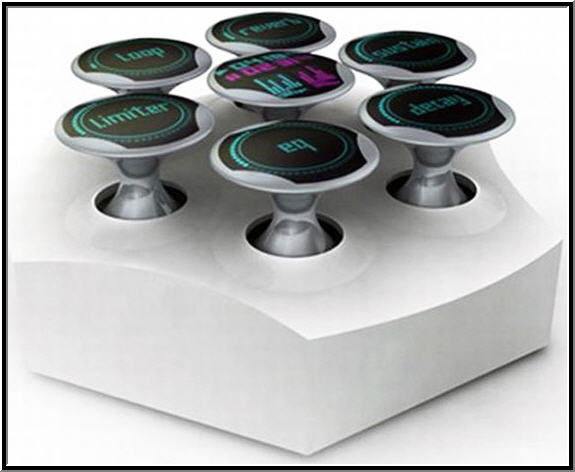 The system features seven, 360° rotatable joysticks that toggle an endless number of sounds and can be held in the plams of your hands. It's kind of like a video game for each finger and takes the same kind of concentration to master. But just imagine the possibilities.
The unit is beautifully encased in a very futuristic design of molded ABS plastic and allows full range motion control on each stick. Bluetooth tech allows connection to your PC or MAC, either desktop or laptop. The programming software is a little daunting at first, but once you get your preferences straight and learn to manipulate the touch sensitive controls the new sounds will flow from your brain to your fingertips in a new and exciting way.
Check out this video for a demo on the application: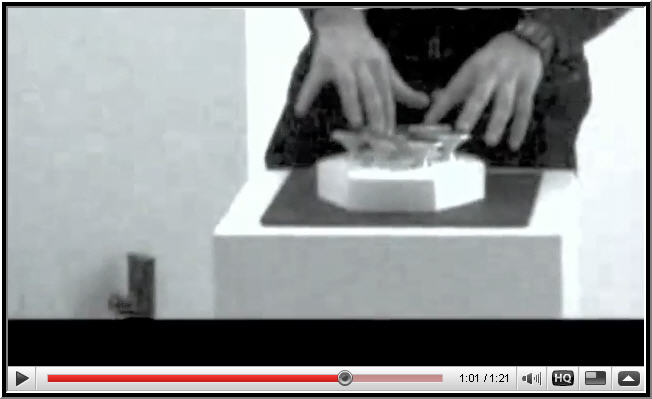 Yeah, I know. Pretty cheesy. It reminds me of the sounds I got out of a little machine I built from a kit when I was a kid. Sliding the stylus up and down a metallic strip produced weird Jetsons sound effects. It took me a week to build and I was bored in 5 minutes. But the possibilities…
Hook it up to your system and start playing around with it and you'll see this is no junky science experiment. The video does no justice to what you will be capable of if you master this breakthrough in creative, interactive DJ audio.
The future is at your fingertips!
workingDJ
,
working DJ
,
DJ equipment
Related Posts
Comments Off
:bluetooth, DJ, DJ equipment, DJ equipment review, DJ product review, DJ product reviews, DJ products, DJ review, mobile DJ, The DJ Machine, The Finger Orchestra, wireless, working DJ, workingDJ
more...
Powered by
Max Banner Ads