Tag: Queens
by Marius on Oct.05, 2009, under DJ Reviews
DJ Whoo Kid: the humble beginning turned to marketing empire
There are a lot of working DJs out there whose stories are worthy of those motivational shows, when you feel empowered and like you could do anything after seeing one. There are tons of today's world renowned top DJs that started out as just a kid with a passion for music, rehearsing on an old turntable he borrowed or something (mostly in hip hop and rap though, to be honest). DJ Whoo Kid has a story just like that, but he probably made it farther than anybody before him.
DJ Whoo Kid, by his real name Yves Mondesire, is a simple Haitian originating hip hop DJ that made it onto the heights of music, DJ-ing and marketing. He's built an empire for himself, not unlike some of the top working DJs today (it sometimes seems like a trend). Born in Haiti, DJ Whoo Kid grew up in Queens, like most New Yorkers, but he had something special.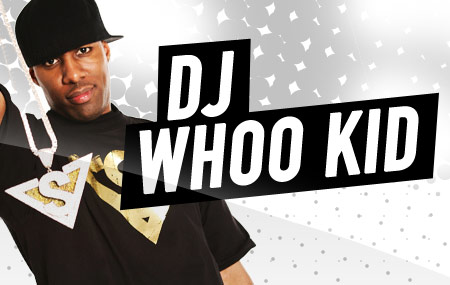 And that something doesn't even have much to do with his DJ-ing skills, although those are nothing to shake your head at either. DJ Whoo Kid can recognize talent and promote it even better than he can mix. As far as his mixing goes, DJ Whoo Kid is true to his hip hop background, and he's styled himself the Mixtape King. Guess what's his domain then?…Mixtapes indeed.
DJ Whoo Kid seems to have an uncanny ability to know where the talent is and put that in his mixtapes. It's like this that he was able to promote and contribute heavily to developing the careers of important names in today's rap and DJ scene, maybe the most influential being 50 Cent himself. Recognizing his talent and work, 50 Cent appointed DJ Whoo Kid as the official DJ for the famous G Unit rap group.
Some of the acts that made their way into DJ Whoo Kid's mixtapes are:
50 Cent
Snoop Dog
Chamillionaire
T.I.
Lloyd Banks
or The Game
Tell me these guys don't define what hip hop means these days, and I'll direct you to listening some oriental music, since obviously you don't belong in rap music. DJ Whoo Kid worked with the best of them and featured the best of the best on his mixtapes, which is why he is the Mixtape King.
hip hop
,
Yves Mondesire
,
50 Cent
Related Posts
Comments Off
:50 Cent, DJ Whoo Kid, DJ-ing, empire, G Unit, Haiti, hip hop, mixing, Mixtape King, official, passion, Queens, rap, talent, working DJ, Yves Mondesire
more...
Powered by
Max Banner Ads