Tag: producer
by Marius on Oct.10, 2009, under DJ Reviews
DJ Honda is a proven turntablist who turned into a business
DJ Honda and his story should serve as an inspiration to all Japanese and worlwide starter DJs, but more in the sense that once you start working on your skills and get your performance up there, good things will start happening to you. The main thing in DJ Honda's story is the start, because the part with the business empire that he built around himself comes pretty naturally, because pretty much all great working DJs get to that point (DJs like DJ D:Fuse, with a DJ review here).
DJ Honda's love story with the turntables started out after he moved to Tokyo at 17 and started a band called The Clique, which eventually disbanded, leaving DJ Honda with only dreams of stardom. He turned to DJ-ing and started working his skills from scratch, being introduced to all the basics in the nightclubs of Shizuoka. Perfecting his DJ turntable techniques, DJ Honda soon garnered gigs at clubs in Tokyo and eventually entered New Music Seminar's Battle for World Supremacy contest in 1992 in New York CIty, where he achieved a respectable second place.
And that's where the beginning of DJ Honda's DJ career ends and the marketing begins, as he managed to turn his performance at the DJ contest into a contract with Sony Music Japan for his first two albums: h, DJ Honda and h II. This was actually the start of DJ Honda's empire, as he left Sony behind and started his own h, DJ Honda label, under which he was to release all his next albums.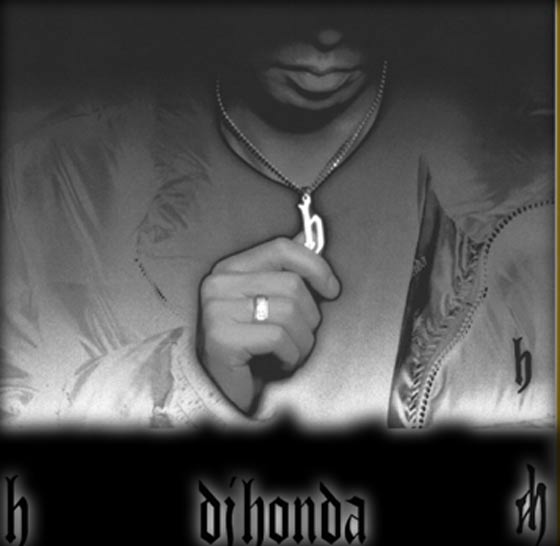 Collaborations started to get bigger and bigger as DJ Honda officially moved in the U.S., Los Angeles, to make use of his newly acquired celebrity status, and in a short time he managed to get titles and businesses started from what was once a kid with a passion for music from a broken band. He is now a full blown hip hop DJ (that's his main specialty), turntablist, music producer (with his fourth album just hitting the market recently), CEO, clothing line designer, musician, Chapter President of a national DJ battle in Japan and alltogther a real entrepreneur.
His fourth album is his most recent one, called DJ Honda IV and includes some great names in the music business, like:
Mos Def
Kool G Rap
Fred Durst
Sean Price
Rakaa Iriscience
You'll be able to see the real style of DJ Honda in action, which is the ability to put MCs together with his undeniable turntablists skills into one tight act, and some great tracks have emerged from such work. But fear not, because DJ Honda is only at the beginning of his road, as DJ projects abound in his agenda, from his next album DJ Honda V to a documentary about his life and DJ career, called Reason.
turntablist
,
Battle for World Supremacy
,
h
Related Posts
Comments Off
:albums, Battle for World Supremacy, business, DJ Honda, DJ review, DJ turntable, DJ-ing, empire, h, hip hop, MC, music, producer, skills, Sony Music Japan, Tokyo, turntablist, working DJ
more...
Powered by
Max Banner Ads