Tag: Kool DJ Red Alert
by Marius on Oct.04, 2009, under DJ Reviews
Harlem born DJ Red Alert is one of the legendary DJs of hip hop
Given my last post about the unfortunate death of DJ Mr. Magic, the host of the first exclusive rap radio show, of a heart attack just some days ago, I figured it would be appropiate to write a DJ review about the one who was his rival in the times of starting rap radio shows, Kool DJ Red Alert. Just liked DJ Mr. Magic, DJ Red Alert earned himself a status of legend and pioneer of DJ-ing and hip hop music, a man who shaped what rap is today.
DJ Red Alert was very active both as a radio DJ and as a hip hop artist and working DJ, spinning heavily from behind the DJ turntables and learning from the best of his time, figures like DJ Kool Herc or Grandmaster Flash. DJ Red Alert started by attending parties for bigger DJs after which he soon mixed and spinned on his own DJ equipment, alongside the same working DJs. Very soon he even managed to teach the basics of DJ-ing and hip hop to his cousin, DJ Jazzy Jay, who in turn introduced DJ Red Alert to the legendary Afrika Bambaataa.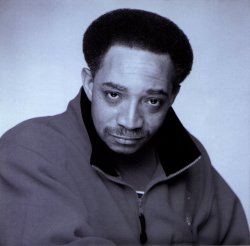 This experience was invaluable for DJ Red Alert, who became the official DJ for Bambaata and his Zulu Nation. Talk about an impressive status. DJ Red Alert is best known today though for his radio DJ performances, and you can still check out his Radio Mix live on New York Kiss FM every Friday night, among other shows. As a result of his intensive activity for hip hop and DJ-ing, DJ Red Alert received many awards and accolades, out of which here are just a few:
a special award at the first annual Rap Hall of Fame Awards show
DJ Red Alert was named one of the 50 most influential people in music by Rolling Stone magazine
the same DJ Red Alert has a display in the Radio Section of the Rock And Roll Hall Of Fame in Cleveland, Ohio
Kool DJ Red Alert was named an honorary ambassador to the United Nations in recognition of his contributions in the field of music
and in June 2003 Red Alert was inducted to the Bronx Walk of Fame
not to mention appearances in over 50 music videos and performing for such artists as A Tribe Called Quest, Queen Latifah or Black Sheep
Now a seasoned veteran as radio DJ, club DJ and studio man, Kool DJ Red Alert has established his place as one of the world's premier DJs. His mentality towards life, music and professionalism is something that working DJs should incorporate into their own acts: "People are scared to fall. It's OK to fall. You must learn how to fall and be strong so you can come back. A DJ is like the pied piper."
radio show
,
hip hop
,
DJ Jazzy Jay
Related Posts
Comments Off
:awards, DJ Jazzy Jay, DJ Mr. Magic, DJ review, DJ-ing, hip hop, Kool DJ Red Alert, legend, radio DJ, Radio Mix, radio show, rap, working DJ
more...
Powered by
Max Banner Ads