Tag: Charly Tomlinson
by Marius on Sep.21, 2009, under Female DJs, Stories
Aren't really young working DJs really cute too?
It's pretty often you get to see an 18 year old guy making his way to the DJ turntables, with a passion for music that turns into a passion for spinning and mixing…that's how most DJs today started out at first, but what's uncommon is seeing really young girls (or boys, for that matter) picking up the mix from behind the desk when some of the times they're not even old enough to read the markings on the turntables. The first couple that comes to mind that sticks to that rule are DJ Sara and DJ Ryusei, about whom you can read on WorkingDJ.com, as usual. But there are more, as kids these days go all across the gamut as far as passions are concerned. Take the Goldfish Girls for instance, another DJ duo based in Dallas and with regular gigs too!
Yeah, you heard that right! Regular gigs! Quite amazing since most bedroom and starter DJs are struggling to get a one time gig as it is, but the Goldfish Girls have a head start competing with the crowd, in that one of the fathers of the girls in the Goldfish Girls owns a club where his daughter along with her friend rock the crowd.
So I say the Goldfish Girls, I'm actually talking about two girls, born and raised in Dallas, Texas, named Charly Tomlinson and Paige Christensen, whose early passion for music and for daddy's records turned into a regular gig at the Absinthe Lounge, owned by the father of Paige. Charly's father is involved in the Goldfish Girls too, him being the one who manages the girls for as long as they're a real live working DJ duo.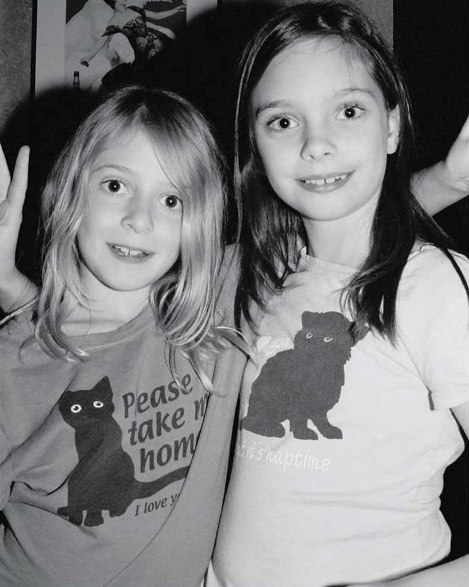 At 13 years of age, there aren't many girls out there who can name and play the music of famous artists from the 80′s and even to today's Hannah Montana, for instance, but Charly Tomlinson does it with ease, and in all honesty, when she first started working on DJ turntables she was only 9, so she basically has 4 years of DJ-ing experience. And since she started mixing with Paige Christensen at the Absinthe Lounge in Dallas, it's all working DJ experience, with live audience and audio. Talk about an early start…
By now the Goldfish Girls already have a pretty good feel for spinning live music for a live crowd and know what they like in terms of tracks, what the audience likes and when to start the right track to keep the party moving. To be completely honest, a lot of their crowd is made up curious guys who are eager to see girls that young actually playing live music in a club, because after all, you don;t get to see that very often, and Paige Christensen and Christy Tomlinson made a name for themselves in the DJ scene in Dallas and even Texas.
DJ-ing is also a pretty good source of income for the Goldfish Girls, even if most clubs won't take them simply because they're way underage for being in a bar or such, and they can't get paid in beer, but they score a bit of cash from Paige's father's club, and it will be a while before they can start thinking about getting another job. Even though I'd feel bad for the Goldfish Girls to quit the mixing and DJ business, because I always like young artists making it in the scene, there's no real guarantee that the DJ duo will continue to mix for a prolonged period. Even so, I wish them that they do…
Charly Tomlinson
,
Paige Christensen
,
Texas
Related Posts
Comments Off
:Absinthe Lounge, Charly Tomlinson, Dallas, DJ, DJ duo, DJ equipment, DJ equipment review, DJ product review, DJ products, DJ review, DJ turntables, gigs, girls, Goldfish Girls, live, mobile DJ, music, Paige Christensen, play, Texas, working DJ, young
more...
Powered by
Max Banner Ads