DJTunes and Elevator team up to bring you this DJ contest for a pair of Reloop RHP-10 DJ headphones
Since DJ contests have been my specialty, I felt it was all too long since none came up on the horizon, so thank God for DJTunes and Elevator, who've teamed up to offer this DJ contest to working DJs all over, giving them the chance to get a new pair of DJ headphones for their gigs. The prize is a high quality, low weight pair of Reloop RHP-10 DJ headphones, with everything you need for them included. I'm not sure to how much the prize adds up, but in the end, there's not much required of you, so why not give it a shot?
As you may have gathered, this DJ contest is not a DJ contest in the true sense, in that working DJs aren't required to show off their skills in mixing or spinning, they don't have to remix any piece or find the perfect playlist for 20 minutes worth of mix. All DJs, and everybody else interested, for that matter, have to do is just send an email to the DJ contest address, with the "Elevator" in the subject line, so they know what it's for. The email address is active@djtunes.com, and it doesn't really say what that email should contain, so I suppose just sending one is enough to participate.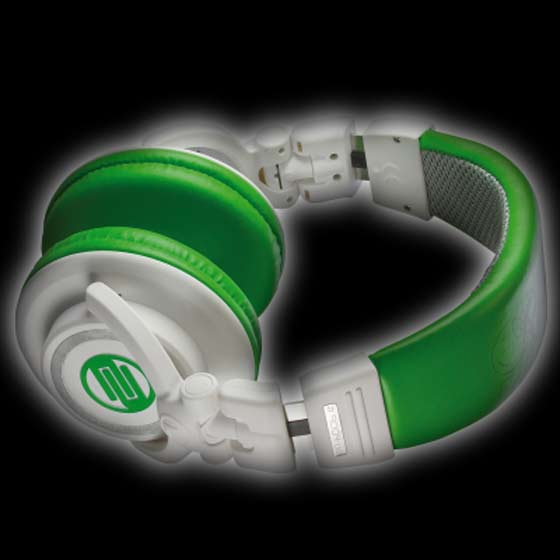 While working DJs may be up to date with DJTunes, if you're anywhere in a German speaking environment, you also know about Elevator, Europe's leading mailorder for everything related to DJ equipment and music. Since the beginning of the 90s, when Elevator has been the first internet shop for DJ equipment, they've grown to keeping close to their customers and providing everything DJ-ing, from CD players to lightining equipment. And Elevator is still close to their customers, part of it through this DJ contest for the Reloop RHP-10 ceramic mint DJ headphones.
In all, the winning package includes:
a Reloop RHP-10 ceramic mint DJ headphone pair, inspired by Reloop Spin design
a DJ headphone bag made from artificial leather
2 audio cords
2 ear paddings
and 1 gold plated 6.3mm adapter for uncompromising sound quality in your RHP-10 DJ headphones
So write down that address and send them an email with "Elevator" in the subject as soon as possible, since it won't cost you anything, and check out their blog for the results of the DJ contest . Good luck.