New York City hip hop pioneer DJ Mr. Magic died of a heart attack
There were a lot of figures that helped influence and shape hip hop along the years, and working DJs today should remember each and every one of them, because DJ-ing and rap is where it is because of these guys. I'm talking about people like Afrika Baambataa, of whom you can read a DJ review here, and the guys that made hip hop grew. One of them was today's DJ review target, although the reason for mentioning DJ Mr. Magic is sad for all rappers, DJs and MCs.
Music fans and people who remember the golden days of rap and hip hop will surely remember Mr. Magic, the working DJ who made sure hip hop broke to the radio and a pioneer in his own right. DJ Mr. Magic, born John Rivas in 1956, was probably the biggest personality for hip hop when it comes to radio. Mr. Magic was a radio DJ and was the man who first introduced an exclusive rap radio show to a major radio station.
The effects of Mr. Magic's rap radio show named Rap Attack were seismic on the city's hip hop and DJ scene, which started growing the more they got into the mainstream. DJ Mr. Magic helped immensely with bringing hip hop and rap, with DJ-ing and MC-ing being parts of it, into the public awareness, thus inspiring tons of artists. Lots of these artists, who are now legends, shouted out to Mr. Magic, the pioneer, in their songs, recognizing his influence. Some of these huge rappers are Notorius B.I.G. and Tupac Shakur, whom DJ Mr. Magic now joined in death.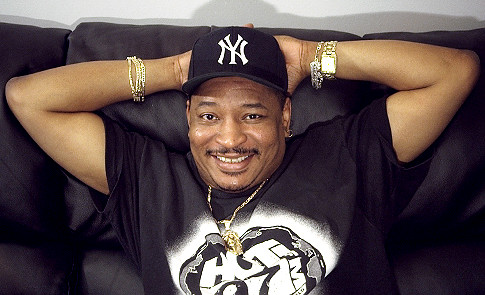 Rap Attack featured DJ Marley Marl as the DJ and Tyrone Fly Ty Williams as the coproducer, and dominated the NY radio waves for a total of 6 years. Rap Attack aired on WBLS-FM for the entire time and broadened the scope and validity of hip hop music. DJ Mr. Magic's rivarly with Kool DJ Red Alert also went in the books, with Red Alert hosting a show on WRKS-FM.
The battle went down to sub groups of the two major rap artists, namely DJ Mr. Magic's Juice Crew and Boogie Down Productions. Referenced in dozens of rap songs as the pioneer of the genre, DJ Mr. Magic died of a heart attack on October 2nd, but the rap culture and working DJs will always remeber him as the true and legendary DJ that he was. RIP.