by Marius on Sep.09, 2009, under DJ Equipment Reviews
Heavy prizes from Mixed in Key if your harmonic DJ skills come through
As usual, whenever another DJ contest comes out, you can count on yours truly to bring it to the forefront for all you working DJs out there, especially if you're looking for a bit of exposure and skill testing. And it brings me great pleasure to announce the Mixed in Key and Beatport DJ contest for harmonic mixes, as it's probably one of the most seriously heavy awarded DJ contests I came across in a long time. So pull up your DJ equipment and get mixing, this is yet another chance at greatness (or at least some free prizes anyway).
The challenge of this contest comes mainly from Mixed in Key, the organizers, asking that your 10 to 15 minutes mix be 100% harmonic, which in itself is a notion not any starter DJ can handle. So I wouldn't really recommend this DJ contest to newbies, and not only because it's based on harmonic DJ-ing, but because of the prizes, which will undoubtedly attract the attention of even settled working DJs looking for a challenge or just some prizes. At any rate, your mix has to be fully harmonic mixed, and remember that the judges of the contest aren't that easy to impress.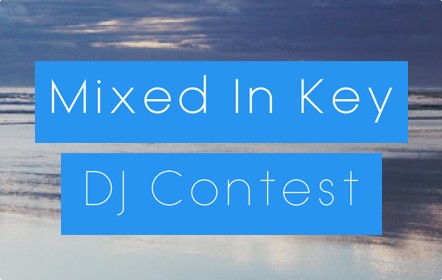 Mixed in Key and Beatport lined up some of the biggest names in the DJ scene today as their judges for the Mixed in Key DJ contest, so your mix will be listened and judged by the best. If you can make it past this crowd, you can make it past any crowd, anywhere on earth:
High Contrast, drum & bass maestro from the UK
Pete Tong, host of BBC Radio 1's Essential Mix and Essential Selection
Kaskade, house music producer and DJ from the US
Markus Schulz, trance DJ and producer based in Miami
Jonas Tempel, CEO and founder of Beatport
Yakov Vorobyev, founder of Mixed In Key
The deadline for your harmonic mix is 15 October 2009, so time aplenty to imagine the most harmonically exquisite mix of your life. And before you ask, yeah, the mix has to be 100% harmonic to even be considered. And from the officials, the judging criteria are as follow: "The mix must inspire listeners to become fans of that music genre, take the listener on a journey, and showcase innovation in harmonic mixing.".
As in any DJ contest, originality scores big points, so wherever you can take your mix entry off the beaten track, do it, as original choice of tunes, samples, complex transitions, build ups and breakdowns all bring you major advantages in the Mixed in Key and Beatport DJ contest.Oh yeah, the prizes….they're worth over $3000. Need I say more?
There will be 5 winners picked from the best 20 harmonic mixes, and the top winner will get, among others: a cutting edge Thinkpad W500 Lenovo laptop, preconfigured by Mixed in Key and Beatport for music production, the new Native Instruments Komplete 6 bundle, officially coming on September 1st, NI Traktor Scratch Pro, with the included Audio 8 DJ interface and soundcard. That's enough to get you rolling and mixing with the best of the best, so don't miss this chance from Mixed in Key and Beatport.
working DJ
,
Markus Schulz
,
Beatport
Related Posts
:$3000, 100% harmonic, Beatport, challenge, deadline, DJ, DJ contest, DJ equipment, DJ equipment review, DJ product review, DJ products, DJ review, DJ-ing, harmonic mix, judges, Markus Schulz, Mixed in Key, mixing, mobile DJ, Native Instruments, prizes, Thinkpad W500, working DJ
Powered by
Max Banner Ads