DJ Theo keeps the summer cool at pool parties
Now isn't that an idea, especially now that summer is well on its way, not to mention in some parts it's actually way too hot by now? Get your mix on at some pool parties, like New York based DJ Theo, who keeps things fresh at Harrah's pool parties. Either if you want to take that idea on and see the insides or just want to check out a new working DJ who's hot in New York, keep reading. If you ask me, the story of DJ Theo and the working DJ kind of life seems similar to that of DJ Wizz the WaxxKutta, who I gave a shout out to in one of my earlier posts. The styles definitely don't resemble, so don't expect that because DJ Wizz has a major hip hop influence, while DJ Theo mixes mostly house and…well, things you'd hear at a pool party.
However, DJ Theo started out in the broadcast section of DJ-ing, like many other working DJs out there, only that was a long time before, way back in the 90s, when he was still at Bryant College in Rhode Island. He got his broadcasting license straight from the FCC, so you know he's all tested and approved, but since then he's gone to the club spinning style, which was to be expected. Actually, that's where the real DJ-ing is, but don't take it from me, here it is from DJ Theo's mouth:" In radio you always have a programmer holding your back. There are a lot of constraints and its all about ratings and numbers. You're constantly flooded with songs trying to be the next big "hit." Spinning in nightclubs gives you a lot more freedom, I can play things that haven't been heard yet."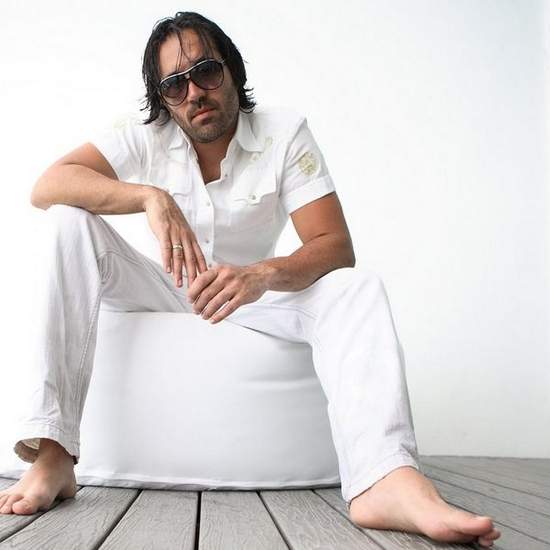 Obviously DJ Theo, like probably most other DJs like clubbing more than radio broadcasting just because of that, although they both have their ups and downs. You might label DJ Theo as a radio DJ due to his extensive experience in broadcasting, and in all honesty, the guy has had more than 20 years of airwave mixing, but here are some of the gigs he regularly attends, and that should show that he's equally involved in club mixing:
being New York based, DJ Theo usually mixes in hotspots around town like
Cielo
M2
Pacha
and he hasn't left radio behind either, as he has his weekly "Air" show on Sirius XM's BPM from 2 am to 3 am on Saturdays
and if that wasn't enough, DJ Theo also recently released the "Nervous Nitelife: Summer Clubbing 3" compilation, which is, as the name suggest, very seasonal themed, but just great for the months ahead
and then there's the pool parties like that at Harrah's, where things stay both hot and cool, but with the right music
With that kind of experience, DJ Theo knows what he can and has a well defined style of his own by now, which will surely make itself noticed on the next collaboration with Lisa Pure from Turkey for his next albums. And just as DJ Theo confirms, staying balanced and organized is a big thing in the DJ business, besides mixing in night clubs, parties or releasing albums. Keep the music coming and you'll be fine, just like DJ Theo. For more information on the guy, feel free to check him out directly either on MySpace or his Facebook profile, and if you're from around New York, you're probably not a complete stranger to the name anyway, so…