Video Remixing Technique Invented By DJ Steve Porter Goes Viral
About a year ago DJ Steve Porter got bored with the club scene and decided to have some fun with those "Slap Chop" infomercials by Vince Offer. The result is video remixing history and he'll soon be a rich man now that ESPN and FedEx are buying in.
According to MTV, Porter has drawn the attention of the big boys after he played with the late night ad by adding an Auto-Tune jam to his chopping video project as a private joke. Posting the video on YouTube got the attention of Vince of "Sham Wow" fame and the rest, as they say, is history.
Have a look: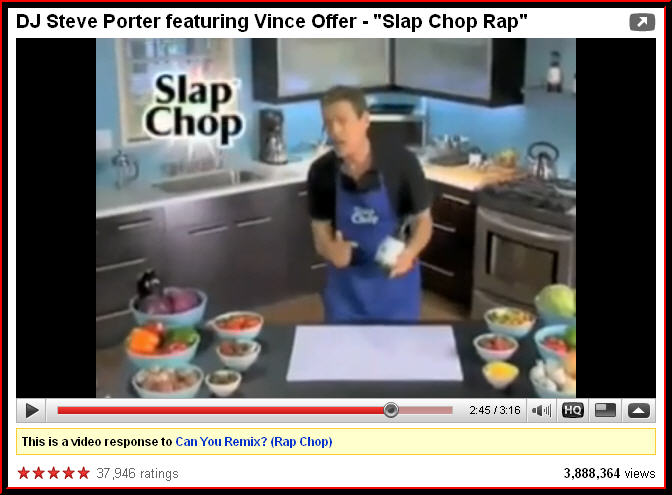 See? It's totally fresh and exciting.
The technique heralds in a new era of melding sound and vision that pulls together the old and new in a very fun, offbeat way. Brilliant.
Says Porter to MTV, "I became slightly disenchanted with the electronic and dance music scene. I reached a point where I wanted to try something different."
The boredom is paying off with a development deal with Vince for more "Slap Chop" videos and possibly a remix of the classic "Sham Wow" spot that launched Vince into the Pitch Man stratosphere more than a year ago. It's a perfect fit. Imagine how many new credit card numbers will be whipping out when these spots hit late night infomercial land.
It doesn't end there either. The implication for sports videos is mind boggling. Take a look at this viral spot that has ESPN knocking at DJ Steve Porter's door: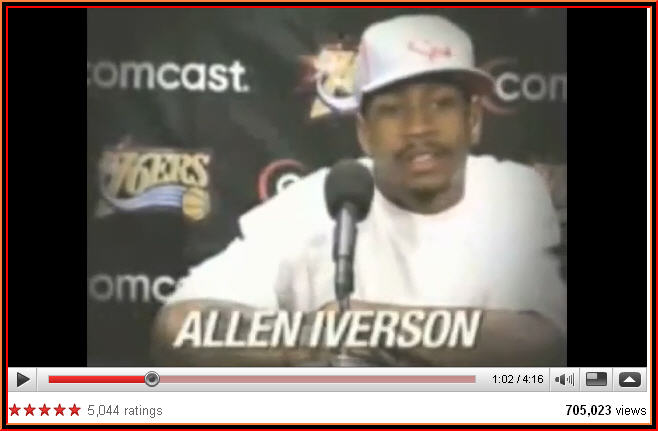 Iverson is great in this, but Namath is classic!
The report goes on to say that DJ Steve Porter has signed a deal with FedEx for some commercial work. Wow! All by screwing off at home between gigs.
MTV closes this astounding report with a future update:
"The DJ is prepping a video remix album for release in September, and then he'll decide where he goes from there in order to bring together the dance hardcores who have followed him from the beginning and the new fans who are deep into the videos. It'll be a complicated balance to strike, but Porter isn't terribly concerned."
"A lot of the traditionalists in dance music are like, 'What are you doing, Steve Porter?' But my answer to them is that I'm having fun for the first time in five years."
My new DJ Hero.