by Marius on Jul.12, 2009, under DJ Product Reviews
The Diamond Pro 8.1 is nothing short of a legend in DJ monitors
If you're DJ-ing in any other part of the world but Great Britain, you might have missed Wharfedale Pro, their DJ products or their DJ equipment reviews, but now, with all the world getting interconnected through the internet, nothing is simpler than to find out what made Wharfedale so popular in England. Well, one DJ product that gave them the boost was active Diamond 8.1 DJ monitors, which became nothing short of a legend when it came to accurate and clear sound reproduction, which is what every DJ or sound technician strives for in monitors. This model has an astounding 20 years heritage as being the best selling DJ monitor in Britain, and now it's back to take the world on, in the new Diamond Pro 8.1 DJ monitor model, a new version of the old classic.
If curiosity gets the better of you and you can't help wondering what other DJ products Wharfedale has to offer, look no further, as one of my previous DJ equipment reviews was on one of their DJ amplifiers, the MP 1200, which you can check out here. So what does the Diamond Pro 8.1 has that makes it so special, besides behind the continuation of a legend in DJ monitors and coming straight from Britain? Well, the Diamond Pro 8.1 are 2 way DJ monitors, pushing 100 watts of power in the two channels, but it's their construction and the idea that started them that makes the perfect as DJ monitors.
The whole thing with monitors is that they're no supposed to sound good, contrary to all beliefs, and experienced DJs will tell you that a good DJ monitor sounds exactly as good as the sound it reproduces. So the basic idea behind monitoring is to effect the least amount of distortion on the sound before putting it out for hearing, so the DJ can get a good representation of what else needs to be done so the mix will sound just perfect. And so, this DJ product review advises you to not expect the Diamond Pro 8.1 to cheat and lie to the DJ. If your mix is bad, that's exactly what the Diamond Pro 8.1 will tell you, and right in the face, without further distorting or pushing some frequencies to cover some errors.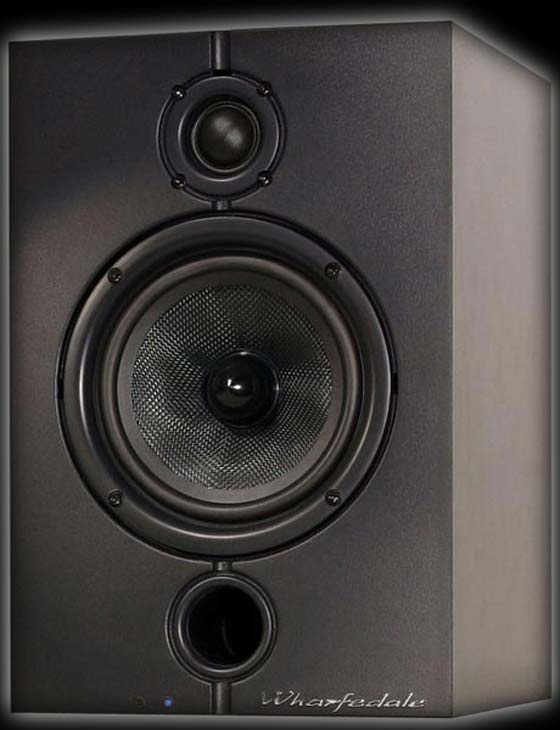 For this, extreme care has been given to the materials used in the Diamond Pro 8.1 construction, from the bi directional kevlar weave of the woofer cone, which is self dampening in nature and reduces resonant frequencies, being mounted nitrile rubber "flexaural surround rim", and to the very strong neodymium magnet of the tweeter, which makes for extremely fast and accurate response. This makes the Diamond Pro 8.1 (link to PDF presentation) an option, no matter what kind of DJ you are, as these DJ monitors accurately represent any and all types of music and sounds, from jazz and classical to rock or special movie effects.
As far as pure tech specs go, check out the next list and see if the Diamond Pro 8.1 can impress you:
usable frequency range from 50 Hz to 24 kHz
sensitivity of 86 dB
a nominal impedance of just 4 ohms
60 watts of power drive the 5" woofer, while another 40 watts go to the 1" tweeter
1 phono Speakon jack combo and 1 unbalanced phono inputs
crossover frequency of 2.2 k
and dimensions of 295 x 198 x 252 mm (HxWxD) with a weight of 5.2 kgs
With as much experience as they have, Wharfedale couldn't have left their Diamond Pro 8.1 DJ monitors unfitted with serious magnetic shielding for protection against invisible sound distortion, and also the they are mountable on any stand a working DJ uses for further isolation and dependability of sound accuracy. Finally, the original Diamond series has stood the test of time, being put to work on thousands of different surfaces and room types, and it always performed admirably, so bringing the same technology into the 21st century in the Diamond Pro 8.1, Wharfedale may very well multiply its fan base just through a well designed DJ monitor.
stand mountable
,
kevlar
,
Wharfedale
Related Posts
:accurate, Britain, dampening, Diamond Pro 8.1, Diamond series, distortion, DJ, DJ equipment, DJ equipment review, DJ equipment reviews, DJ monitors, DJ product review, DJ product reviews, DJ products, DJ review, flexaural surround rim, kevlar, magnetic shielding, mix, mobile DJ, monitoring, phono, sound, stand mountable, tweeter, Wharfedale, Wharfedale Pro, woofer, working DJ
Powered by
Max Banner Ads